Purse Alarm, Handbag Alarm, Mini Personal Alarm with Torch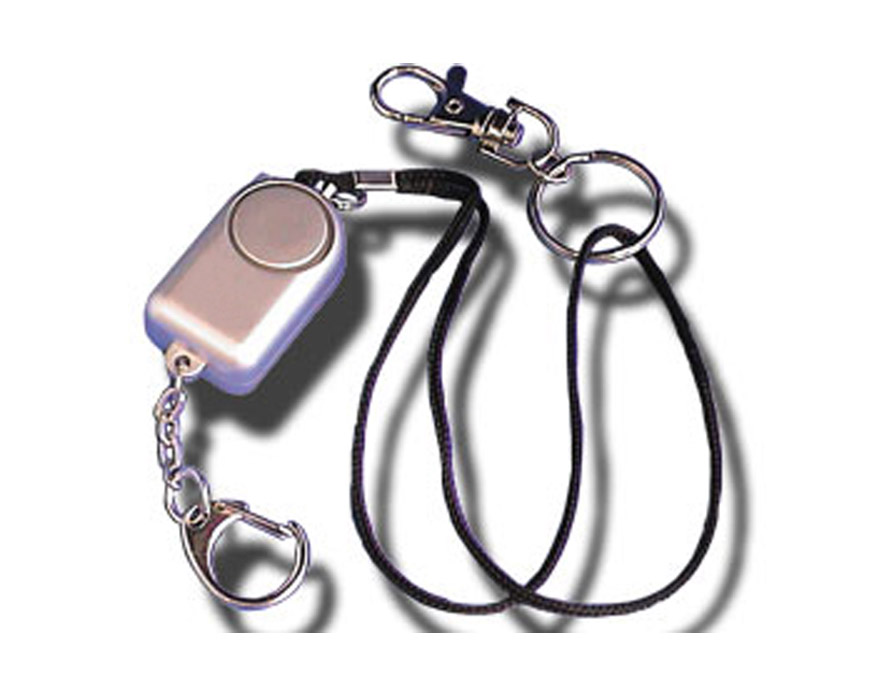 Item Number: IN06E
MOQ: 1000pcs
Certification: CE, RoHS
Packing: Double Blister Card
Test Videos:
IN06E: Purse Alarm, Handbag Alarm, Mini Personal Alarm with Torch working video.
Specifications:
1) Dimension: 40 x 20 x 12 mm;
2) Main materials: ABS plastic;
3) Battery: 3 x LR44 (AG13) included;
4) 110dB sound level.
Description:
Purse and handbag theft is a crime that causes high personal financial loss and inconvenience. A theft of a handbag or purse can also result in the loss of keys, bank cards as well as cash and even worse lead to theft of identity.
This Purse / Handbag Alarm can avoid this type of crime and provides peace of mind whilst shopping, in busy places or just walking alone. It attaches to your purse and bag but is much smaller than conventional alarms.
One end fastens to your bag and the other to your purse. If someone attempts to steal your purse from your bag by force, the rip cord is pulled sounding a 110 decibel siren.
Features:
1) Separate torch facility;
2) Dual metal fixing clips;
3) Especially with a LED light;
4) 110 decibel alarm;
5) High quality, looks cute and lovely;
6) Captive pin to prevent handbag from being snatched.