5 inch IR CCD Dummy Camera in Circular Outdoor Housing with light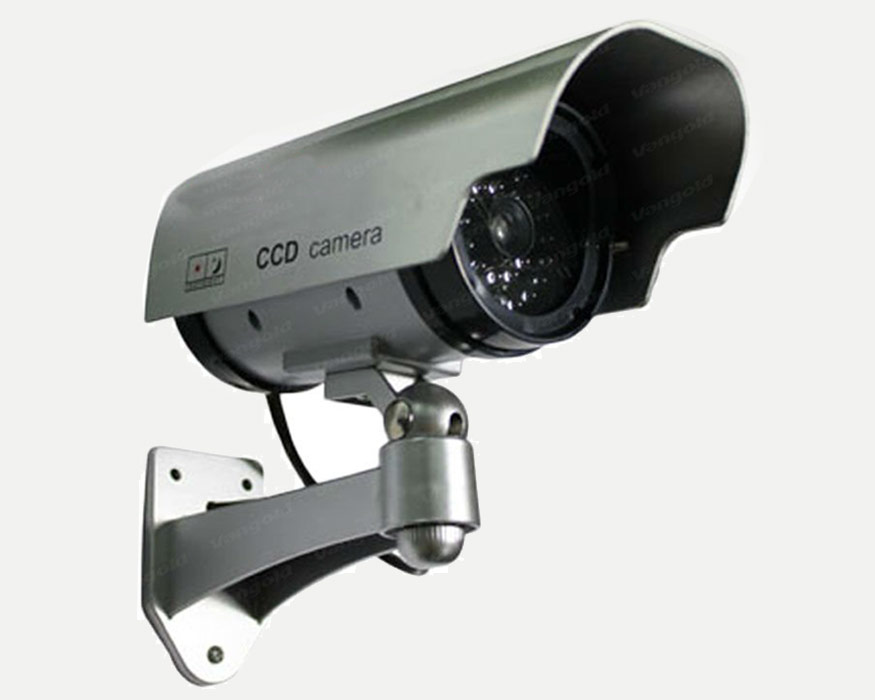 Item Number: IN11D
MOQ: 1000pcs
Packing: Color Box
Delivery Time: 30 days
Specifications:
1) Dimensions: Diameter 17 x 21 x 8cm;
2) Main materials: ABS plastic;
3) Battery: 2 X AA battery(not included);
4) High quality and cheap price;
Description: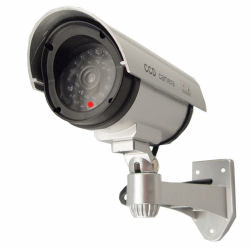 In crisis times we should find cheap solution for our business. This realistic looking fake security camera motion detection system is one of those solution. The motorized motion detector pans back and forth with a flashing red LED light. The motion detector sensor makes it appear to work as an actual security camera.
Want great home burglary protection, but not the price that comes along with the purchase of an expensive security camera system? Why not try out an imitation security camera that looks like the real thing! The fake camera that we sell has a real motion sensor that detects sudden movement just like other outdoor security cameras and even flashes a red light for added effect! When someone walks past, the motion sensor trips and the red LED starts to blink, then the camera sweeps back and forth in "surveillance mode"! What other affordable home security accessories can provide the instant security that this imitation security camera can? Imagine the peace of mind knowing that you have discouraged crime or prowling on your property by arousing doubt and fear in the minds of trespassers! Using a fake camera is not only easy home burglary protection, but it's also cost-effective and cheaper than any other home security accessories. Use this fake security camera system by installing as outdoor security cameras in all corners of your property! 4 fake surveillance cameras will cost you less than the price of a real one yet achieves the same goal! Stopping crime immediately!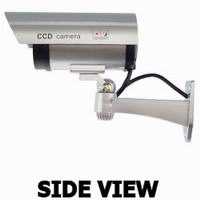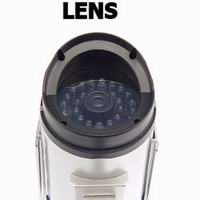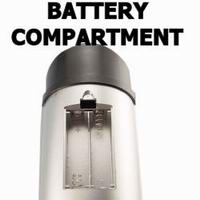 Features:
1) Cheap and effective way to deter criminals w/o the cost of a real surveillance system;
2) To help prevent or deter suspicious acticity;
3) Real camera housing converted to dummy with blinking light;
4) Easy and quick to install - no wiring necessary;
5) Powered by 2 x AA batteries (not included);