Magnetic Contact Alarm - Mini Door/Window Alarm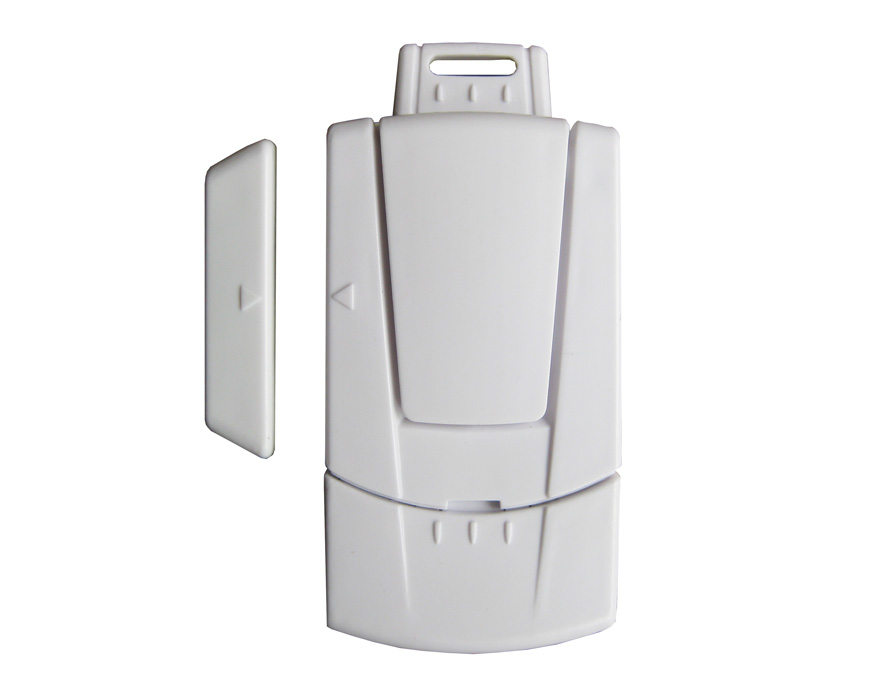 Item Number: IN03C
MOQ: 1000pcs
Certification: CE & RoHS
Packing: Blister Card
Test Videos:
IN03C: Magnetic contact door window alarm working video.
Specifications:
1) Dimensions: 65 x 37 x 15mm;
2) Main materials: ABS plastic;
3) Battery: 3 x AG13 button batteries;
4) 110dB sound level;
Description: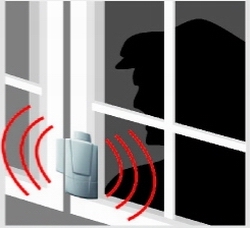 This magnetic contact window door alarm, at only 2 1/2 inches long, inconspicuously protects your home from intruders. This unit uses a magnetic sensor to detect the opening of a protected door and window. A 110 dB alarm will then alert you to an attempted entry and scare off potential intruders.
This gadget may also be used within the home to alert parents to children opening a gun or medicine cabinet or used to protect exterior doors, particularly those hard to protect sliding glass doors. Commercial uses include showcases and cash registers.
The owner may open the window or other protected object, without setting off the alarm by inserting a deactivation key. Once the deactivation key has been removed and the protected door or window is opened, the alarm will sound until the key is inserted or the door or window is closed.

Features:
1) Easy to install;
2) No wiring necessary;
3) The unit can be used as a personal property alarm to protect computers, TVs and videos;
4) Portable door security for your peace of mind while traveling;
5) Effective, low cost vibration and shock sensitive alarm that can be used for securing windows and patio doors;
6) Use the sticker at the back of the unit to stick the unit on glass pane, door or window.
Operation:
1) Turn the switch at the left side to 'high' or 'low' to begin operating. A signal will be given out to announce the unit is in good condition. When the glass is hit, knocked or cut by anyone, the siren will sound for 10-20 seconds and then reset.
2) The unit can be set to high or low sensitivity. 'High Sensitive' mode will detect a little vibration. 'Low Sensitive' mode will need a stronger vibration to make the unit react.
3) The unit will also perform well on wooden or metallic windows and doors.
4) PIf the unit is not placed in the middle of the door or window, use 'High' mode.
5) Effective, low cost vibration and shock sensitive alarm that can be used for securing windows and patio doors;