Hanging Door Alarm - Door Knob Alarm - Touch Sensor Alarm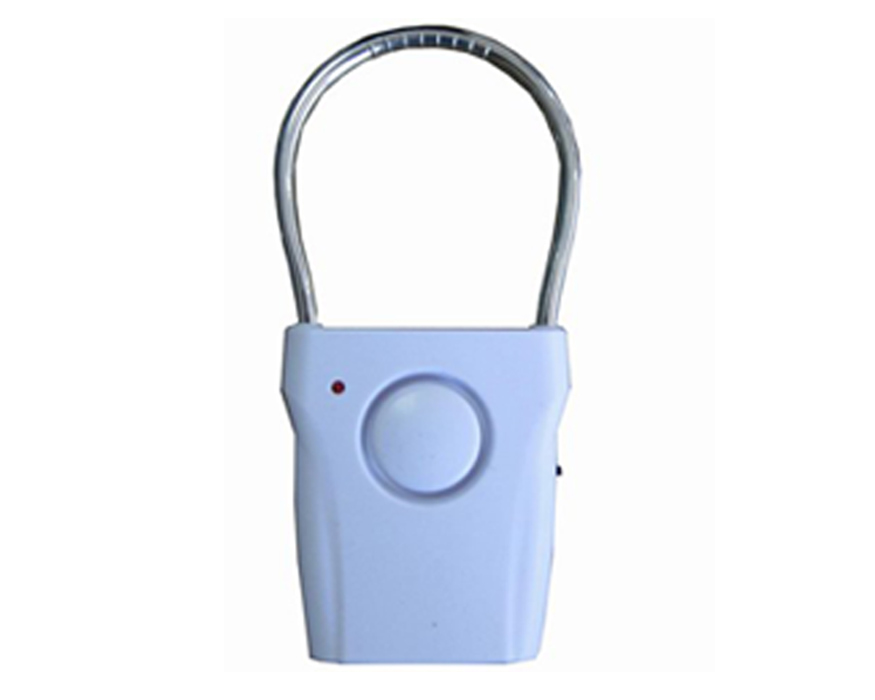 Item Number: IN03B
MOQ: 1000pcs
Certification: CE & RoHS
Packing: Blister Card
Test Videos:
IN03B: Hanging door knob alarm working video.
Specifications:
1) Dimensions: 65 x 37 x 15mm;
2) Main materials: ABS plastic;
3) Battery: 3 x AAA batteries;
4) 120dB sound level;
Description: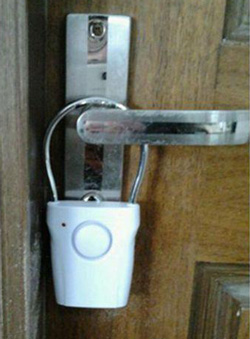 Hanging door alarm is an effective low cost vibration and static alarm that can be used for securing doors. When an intruder is attempting to break-in and the door vibrates more than normal or is broken, the vibration and static sensor trigger the alarm.
This touch door alarm is a lightweight and easy-to-use security device which can transform an ordinary doorknob into a touch and vibration sensitive burglar alarm. In order to gain easy access to your home, burglars will first try your doors to see if they are unlocked. Super-sensitive knob alarm is inexpensive and requires no special wiring. Just hang on the inside door knob, the piercing alarm will scare off any unwanted intruders, leaving you and your home well protected. System works even if the intruder comes within inches of the knob!
Features:
1) Easy to install, no wiring or hole drilling required;
2) Combined alarm and chime models;
3) With vibration and touch two detect sensors;
4) Portable door security for your peace of mind while traveling;
5) Low battery warning.
Operation:
1) Turn the switch at the left side to 'Chime' or 'Alarm' to begin operating. A signal will be given out to announce the unit is in good condition.
2) When your door is vibrated or the door knob is touched, the hanging door alarm will go off.
3) The unit will also perform well on wooden or metallic windows and doors.