Alarm Cable Lcok - Siren Cable Lcok - Alarm Siren Lock with Cables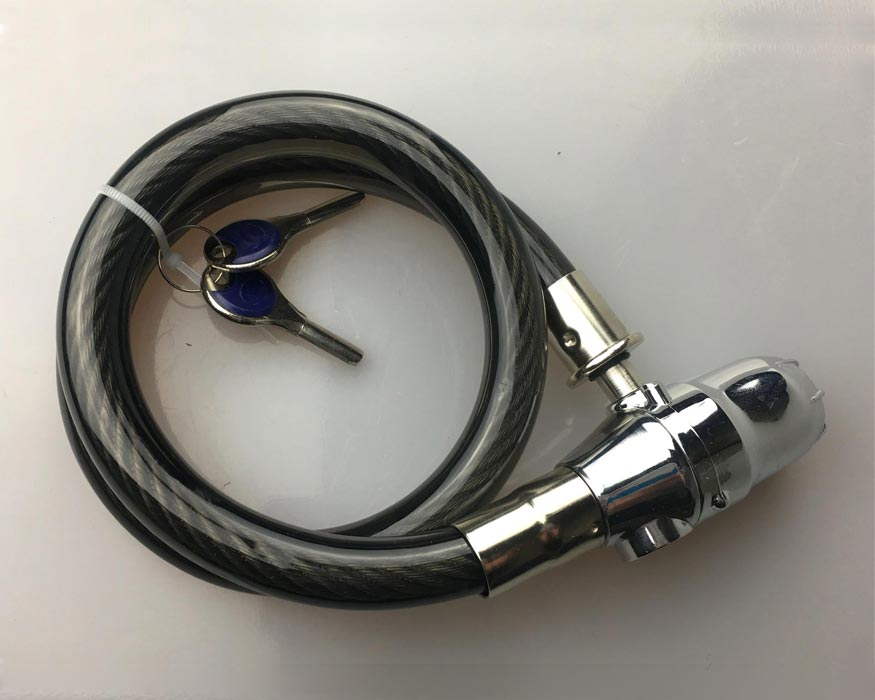 Item Number: IN12F
MOQ: 500pcs
Packing: Hanging Bag
Delivery Time: 25 days
Specification
1) Size: 80mm(lenght) X 2mm(width), steel shackle(anti cut & saw), shackle diameter: 20mm;
2) Main materials: steel and zinc alloy;
3) 6pcs AG13(4.5v) button batteries (digital watch style), battery life: 4-6months;
4) 2pcs brass security keys(flat or round shape, also depend on customer reqirement);
Description:
1) The alarm cable lock and the alarming function are united into a whole. The lock pole adopts the inserting type by two steps. The first step only can locked can't give an alarm; the second step can either locked or give alarm.
2) The alarm power supply is directly fixed in the lock body, which is safe and do not cause any damage to the battery and the circuit of the vehicle.
3) Overcome the weakness of stealing the whole car. Usage directions of the Alarm lock:

A. The lock pole lock the first step, in this way, it is only developing the lock's effect, but not giving an alarm.
B. If it is necessary to install the alarm, please use the key to twist the key core as to make the lock pole lock the second step when you will hear the sound "Du" which means it is coming into the alarming station after 15 seconds. When the lock body is vibrated, it needs 5 seconds to vibrate again then give an alarm. After that it will alarm with every vibrated. Since it hasn't vibration in 35s after the alarm is over, it will returns to original alertness.
C. Alarm cable lock will remind you by sudden stop alarm when the battery runs out, the battery are needed replaced.
D. When replacing battery, pull the lock core out with the key, then remove those two screws by the lock hole, take out the alarm device case, insert a small screwdriver in order to pry up the battery case, and replace the old battery by a new one with careful attention to the battery polarity.
Features:
1) Can be used on: bike, scooter, door, car steering wheel, window, toolbox, truck, trailer, boat, shed, side gate, container, public storage unit, cart, garden machinery, locker, lockroom , etc.;
2) 105-110 db alarm sound;
3) Auto-alarming system & locking system;
4) Can be used alarmed or unalarmed states;
5) Automatic alarm reset;
6) Shake, shock, move or vibrate sensor;
7) Resistant corrosion, resistant bad weather, resistant physical destory, waterproof;