Bicycle Alarm Lock - Alarm Cable Lock - Bike Alarm Lock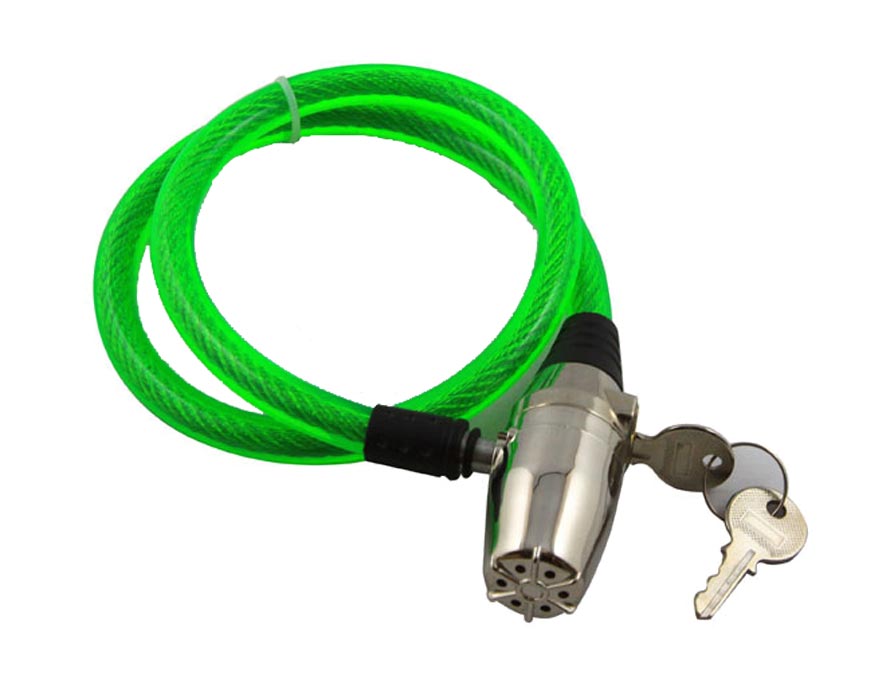 Item Number: IN12E
MOQ: 500pcs
Packing: Hanging Bag
Delivery Time: 25 days
Parameter:
1) Size: 60/80/100/130mm(lenght) x 1.2mm(width), steel shackle(anti cut & saw), Shackle diameter: 12 mm;
2) Main materials: steel and zinc alloy;
3) 3pcs AG13(4.5v) button batteries (digital watch style), battery life: 4-6months;
4) 2pcs brass security keys(flat or round shape, also depend on customer reqirement);
Description: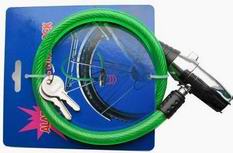 1) The bicycle alarm lock adopts two steps to operate, the first step can only develope the lock's effect, but can't give an alarm, the second step can lock the vehicle and give an alarm.
2) Please use the key to twist the key core as to make the lock pole lock the second step, when you hear the sound "DU", which means it is coming into the alarm situation, after 15 seconds, when the lock or vehicle is viberated, it will give an alarm and keep alarm with serial movement or viberation. Each alarm will last for 10 seconds.
3) When you hear the sound "Ge.Ge.Ge..." constant voice or the alarm voice less than 10 seconds and stop suddenly, that means the battery will be worn out, you need to replace the battery.
4) When replacing battery, open the bicycle alarm lock with the key, remove the two screws beside the lock hole, take out the rubber washer, you can replace the old battery, please pay attention to the anode and cathode.
Features:
1) Can be used on: bike, scooter, door, car steering wheel, window, toolbox, truck, trailer, boat, shed, side gate, container, public storage unit, cart, garden machinery, locker, lockroom , etc.;
2) 90-95 db alarm sound;
3) Auto-alarming system & locking system;
4) Can be used alarmed or unalarmed states;
5) Automatic alarm reset;
6) Shake, shock, move or vibrate sensor;
7) Resistant corrosion, resistant bad weather, resistant physical destory, waterproof;